The utilization of heterosis is a crucial way for oilseed rape breeding. Male-sterile mutants provide the useful pollination control method in hybrid production. However, the molecular mechanism of male sterility in oilseed rape still remains elusive. Yi3A is a spontaneous male sterile mutant found in Brassica napus in the 1970s, and has been well used as a male sterile line for hybrid reproduction. The male sterility of Yi3A is controlled by a multiallelic gene, MS5, with three different alleles. MS5b is the male-sterile allele. MS5a is the fertility restorer allele, and MS5c is the maintainer allele.
The researchers from CHENG Zhukuan's lab at the Institute of Genetics and Developmental Biology, Chinese Academy of Sciences, collaborated with YANG Guangsheng's lab at Huazhong Agricultural University, found that MS5 participates in the progression of meiosis during early prophase I and regulates gametogenesis in Brassica napus.
MS5 is preferentially expressed in reproductive organs and encodes a Brassica-specific protein with unknown function. MS5 has the richest transcript and protein abundance in MS5aMS5a and a medium-low accumulation in MS5cMS5c, while it has an extremely low expression level in MS5bMS5b. Thus, the fertility transition regulated by different alleles of MS5 depends on their significant differences in protein levels, which provides a promising strategy for pollination control for heterosis breeding.
This work entitled "MS5 mediates early meiotic progression and its natural variants may have applications for hybrid production in
Brassica napus
" was online published in
The Plant Cell
on May 18, 2016 (
DOI:10.1105/tpc.15.01018
). It was supported by the grants from the National Natural Science Foundation of China.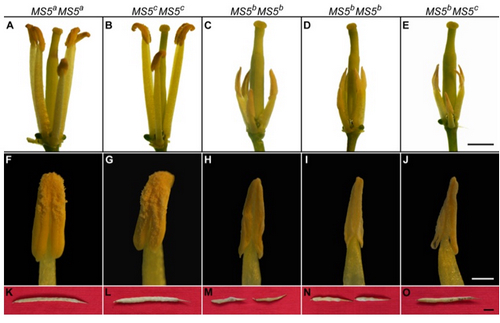 Figure 2. Fertility performances of plants with different MS5 alleles (Image by Qiang Xin et al.)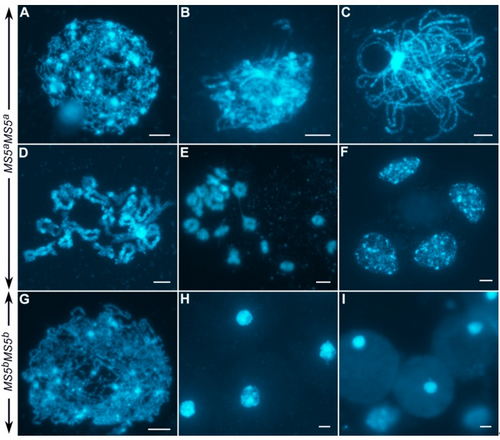 Figure 2. Meiosis Progression Is Arrested in MS5bMS5b Pollen Mother Cells (Image by Qiang Xin et al.)
Contacts:
Dr. CHENG Zhukuan
Dr. HONG Dengfeng
Huazhong Agricultural University